Catharina Warme-Hellström has invited us to her studio to follow her in the process of making an etching.
Catharina gets much inspiration from her beautiful garden which is adjacent to the forest near her studio. She cares about her plants and the wild birds and animals who like to visit her garden.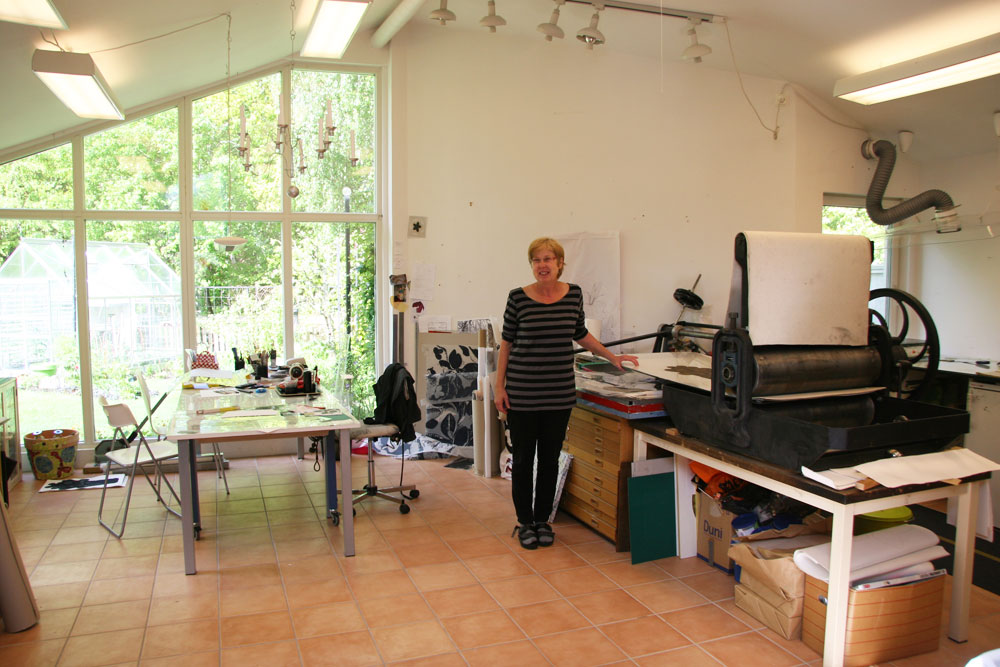 After following Catharina for two weeks in the process of making an etching, we have learned that the etching technique requires – in addition to artistry – an enormous amount of work, accuracy, energy and stamina.
The test print in green below, will eventually be incorporated into a new artwork by Catharina. She always combines multiple graphic techniques in her pieces of art.
The graphic etching technique is an example of deep printing. The etched parts of the plate (Catharina uses copper) are filled with ink, which, under high-pressure, are then passed on to paper.
Welcome to our " journey" in explaining the etching process.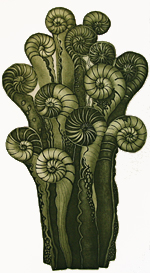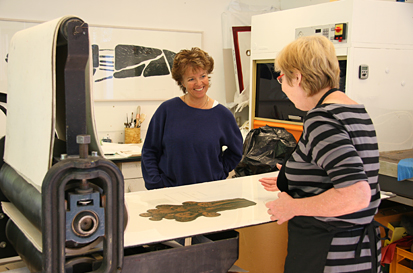 Preparation of the copper plate before the first etching bath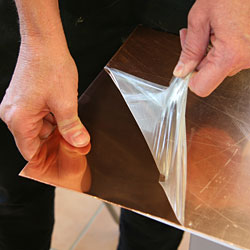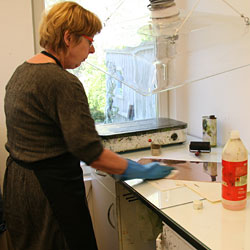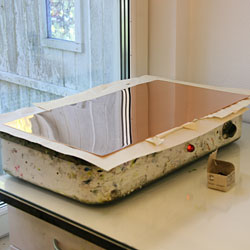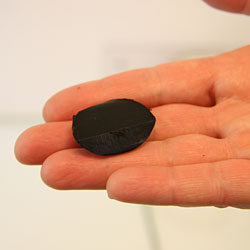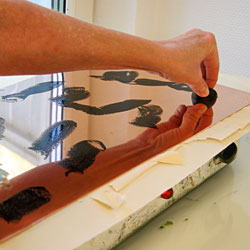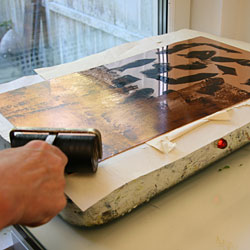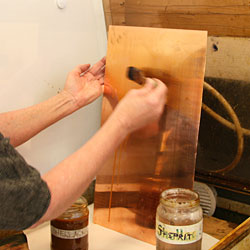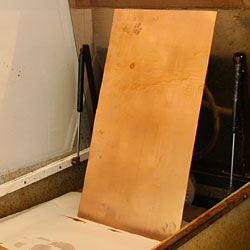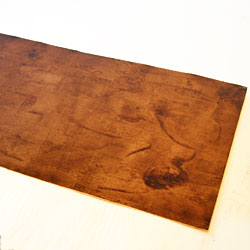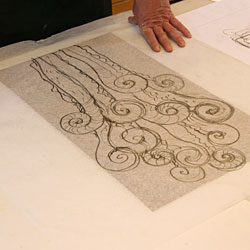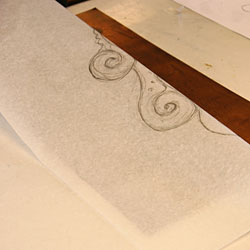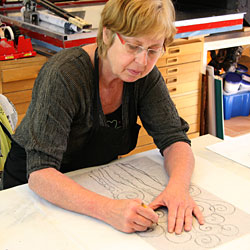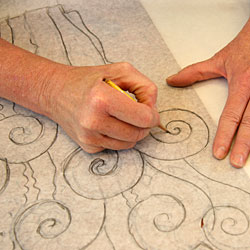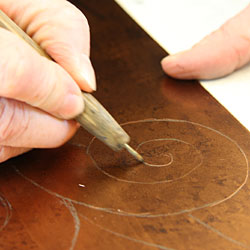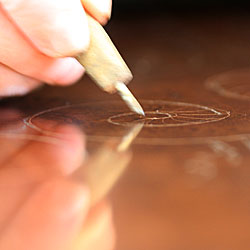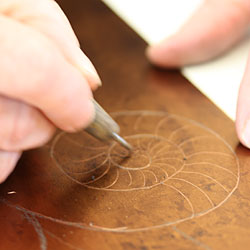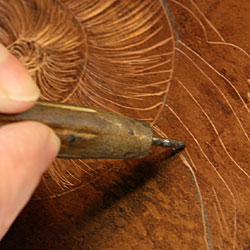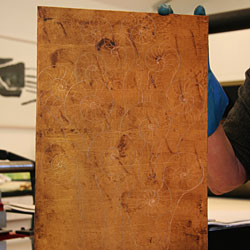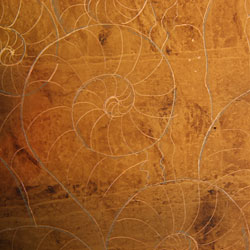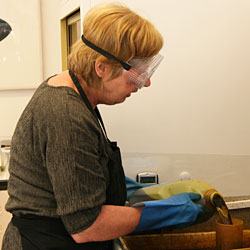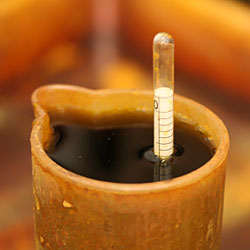 The first etching and preparation for the second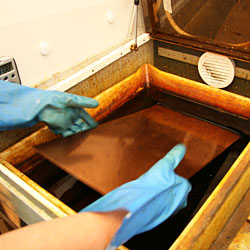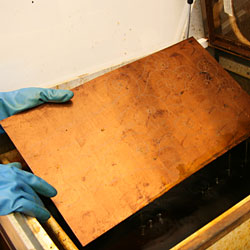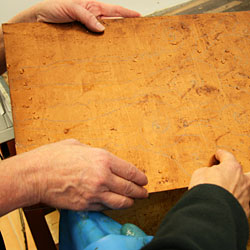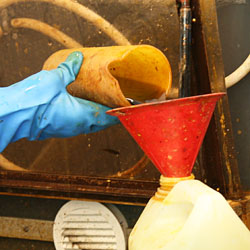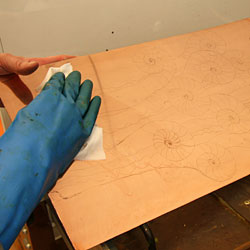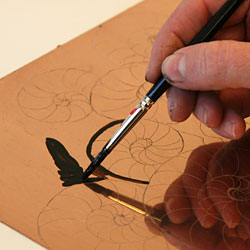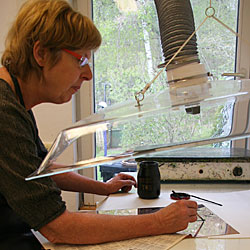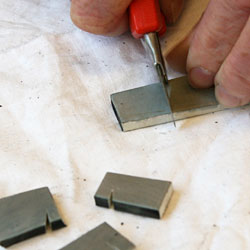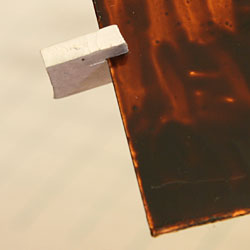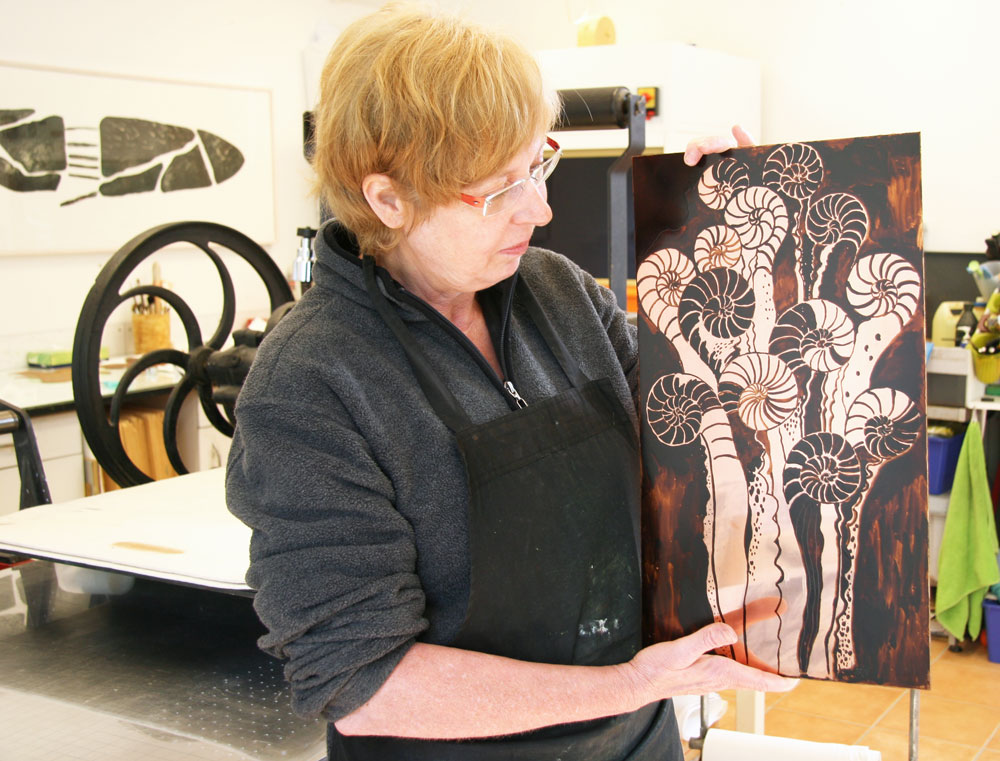 Second etching and preparation for the third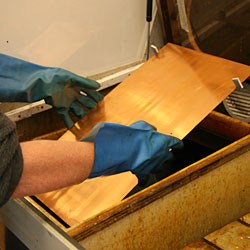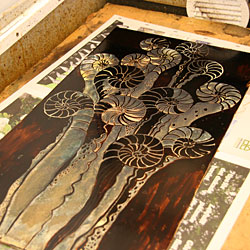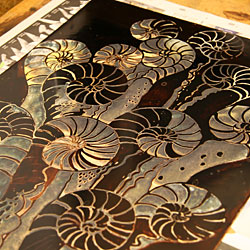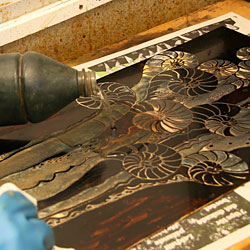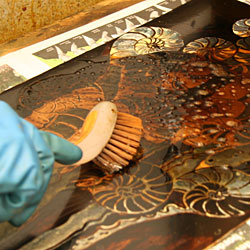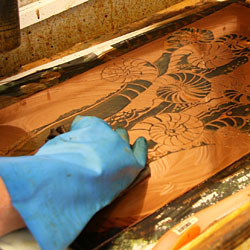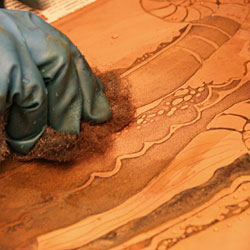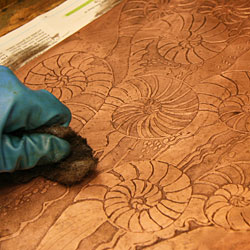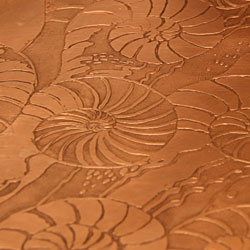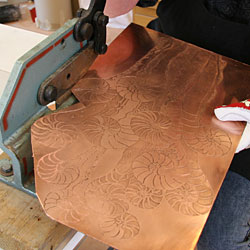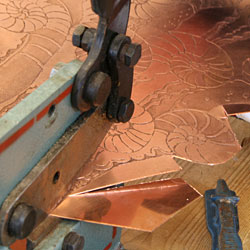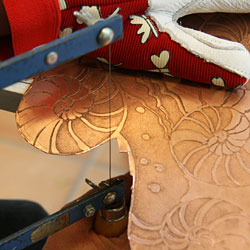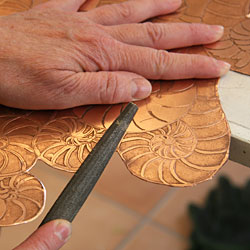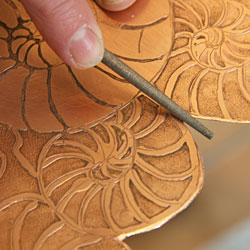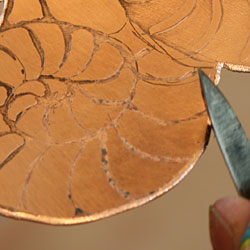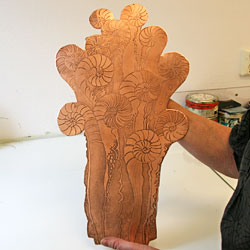 First proof print
Catharina uses a German Hanemühle paper which consists of 50% cotton and 50% paper. The paper has a beautiful finish as well as the right properties which include right thickness, color receptivity, strength and pliability. It is also wood-free and non-yellowing.
The thickness of the paper is measured in the weight of the paper in grams per square meter.
The paper is moistened before the printing process in order to increase the paper's smoothness and suppleness.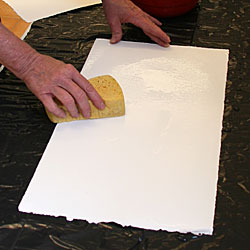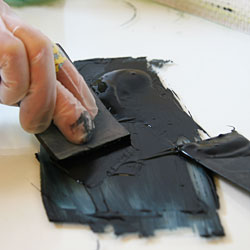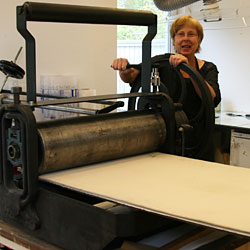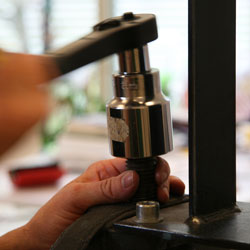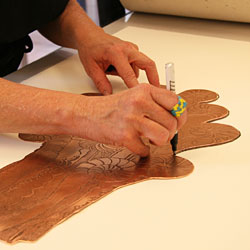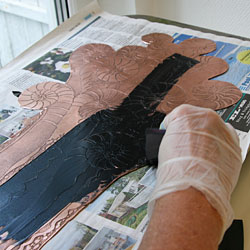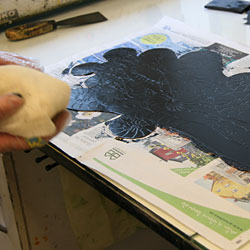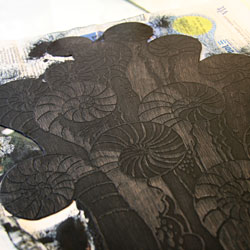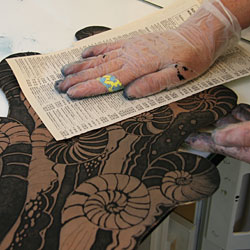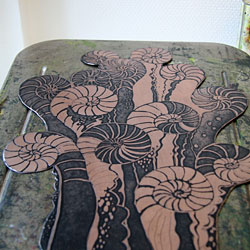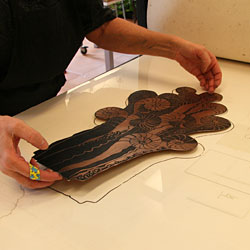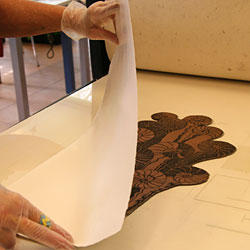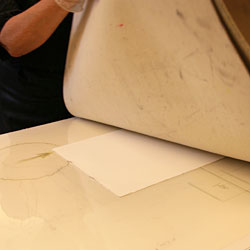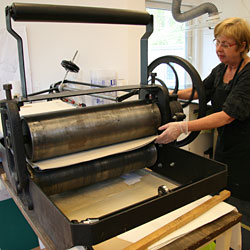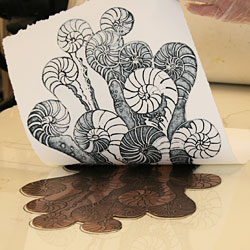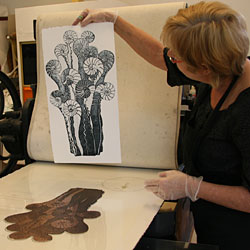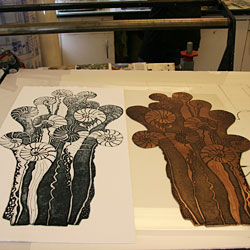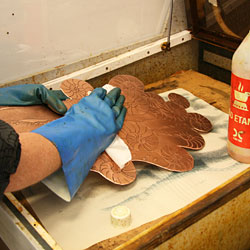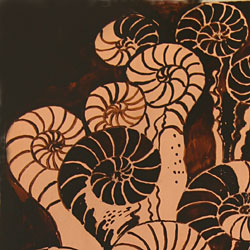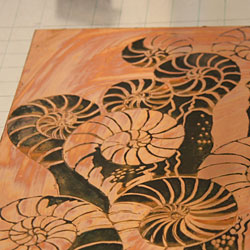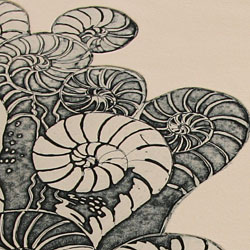 Aquatint
Aquatint is a variation in which particulate asphalt is evenly distributed on the plate, then heated to form a screen ground of uniform but less than perfect density.
After etching, any exposed surface will result in a roughened (darkened) surface.
The process aquatint allows for the creation of tones, shadows, and areas of solid color.
The following series shows us how it works.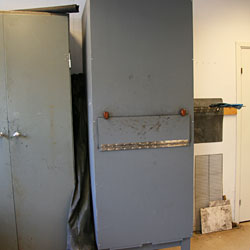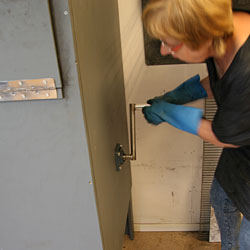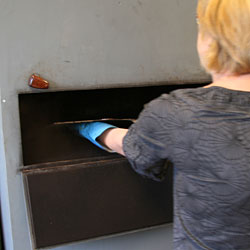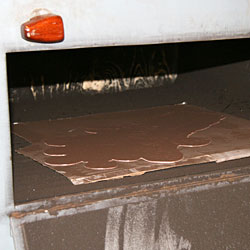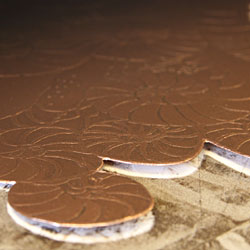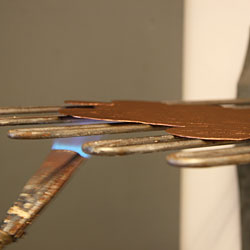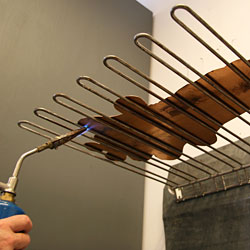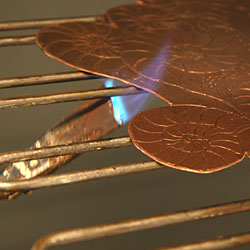 The third etching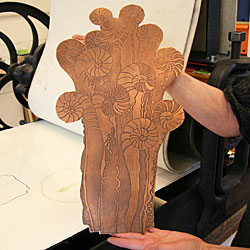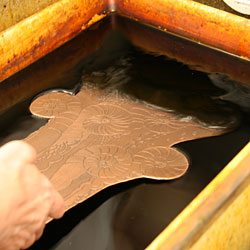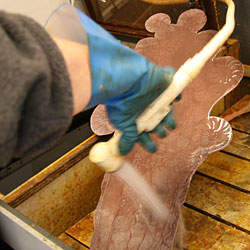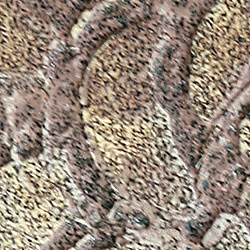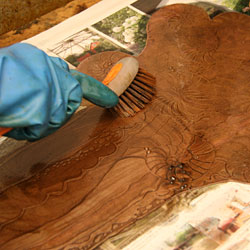 Processing the copper plate and the result after the second proof
When the plate is cleaned and the processing tools are ready to be used, a satisfied Catharina exclaims: "– Now the fun part begins."
The heavy work is done and the subtle, artistic, gentle processing of the plate is about to begin. Catharina is really passionate about this graphic technique.
For the uninitiated, the process is perceived as incredibly time-consuming – something to consider when purchasing graphic art. We hope this presentation will give an insight into the enormous work behind an etching.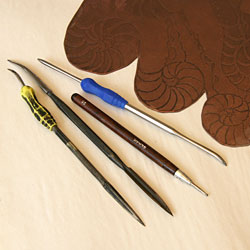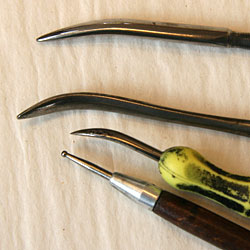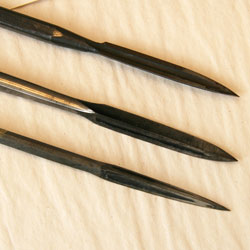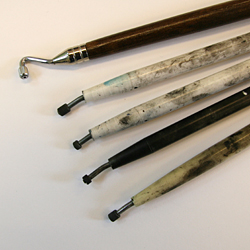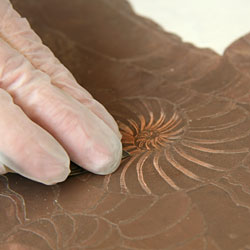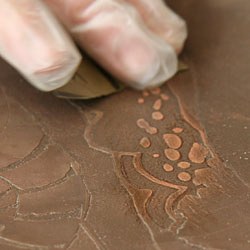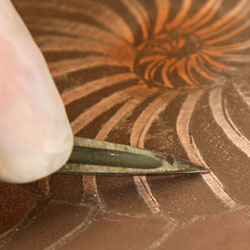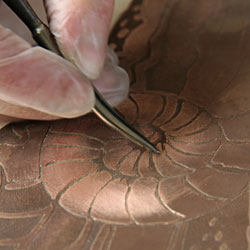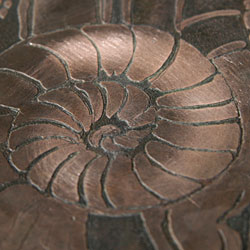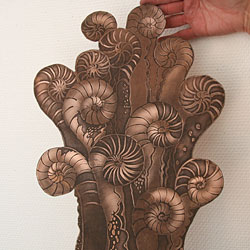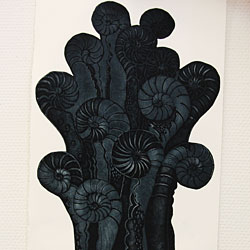 A number of proofs in order to achieve the desired result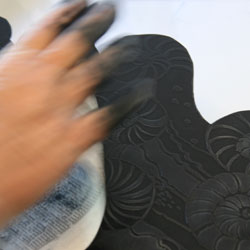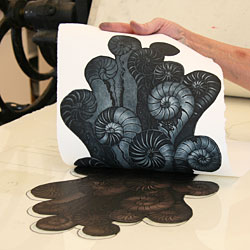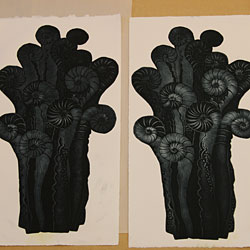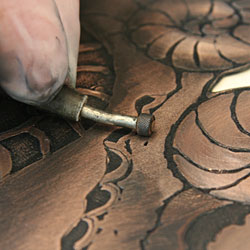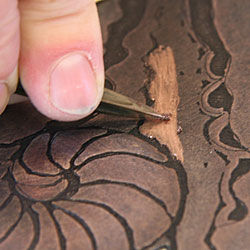 Proof in green
After a number of proofs in black, Catharina is now pleased with the transformation of the plate and is now ready for trying a different color.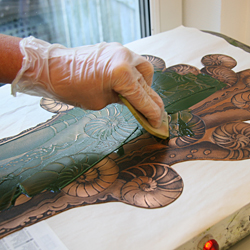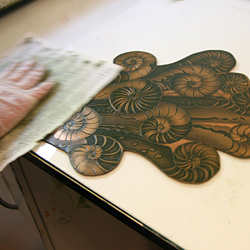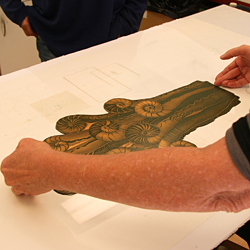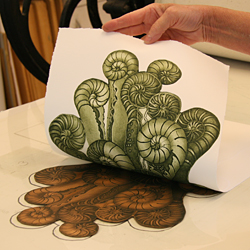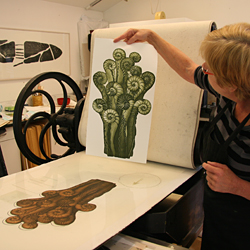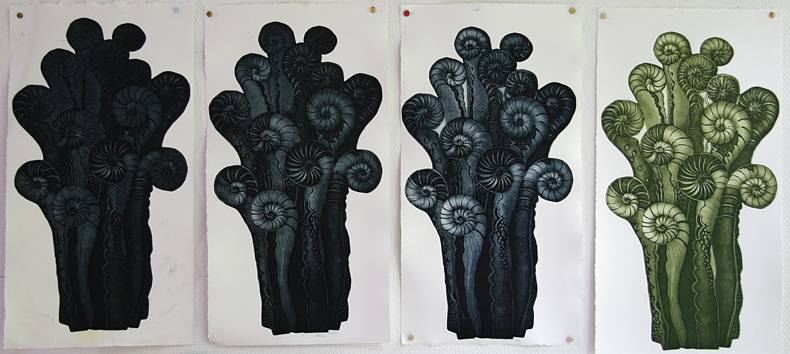 Details of the proofs 2-5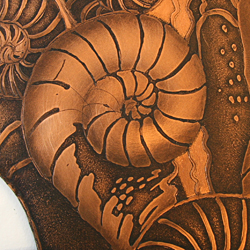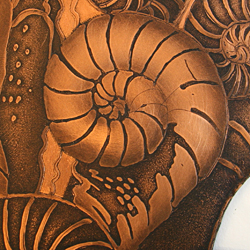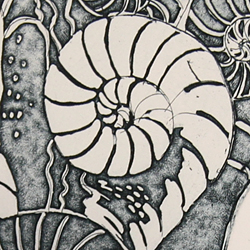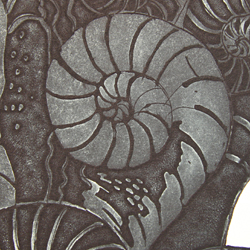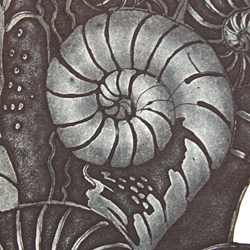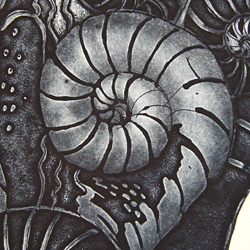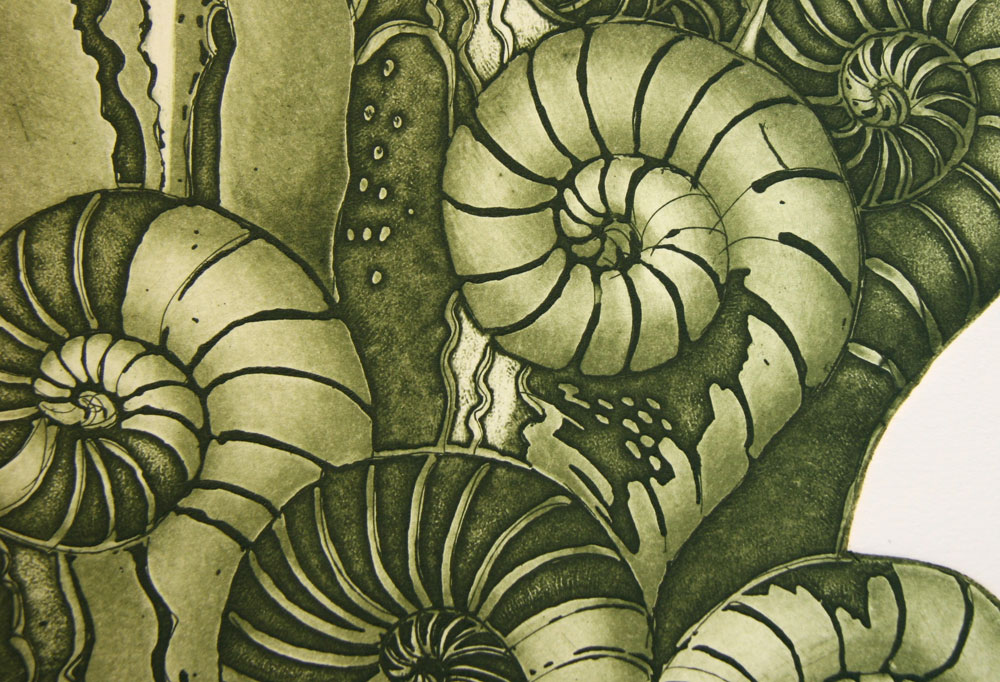 Christina Wallnér och
Karin Norén
Enjoy Scandinavian Art
Photo: Christina Wallnér, No WaIT AB
Catharina Warme´s prints in limited edition:
The Gallery of Catharina Warme
Read about the artist:
Catharina Warme
---
Read more about the the etching technique