For three lovely summer days in 2013, we went to the GG Print Studio in Uttersberg, Sweden, to study how the artist Lars Nyberg made a drypoint. Drypoint is a uncomplicated and direct technique. What is needed is a sharp needle, a copper plate, paper and a printing press.
The image is created directly on a metal plate, usually copper, using a tool capable of making lines in the metal. The carved portions in the copper plate are filled with paint, the moistened printing paper is pressed down into the scratches where the paper absorbs the paint.
Welcome to our "journey" in explaining how the work of creating a drypoint goes.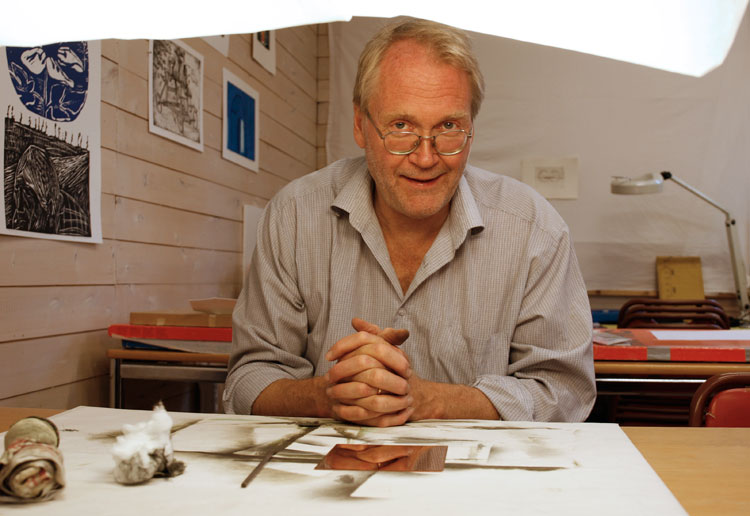 Tools and copper plate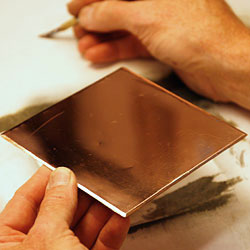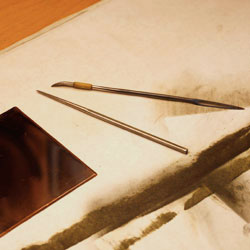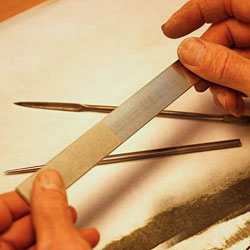 Preparation of the copper plate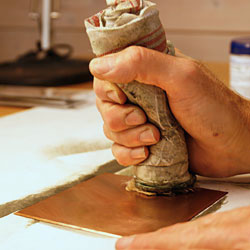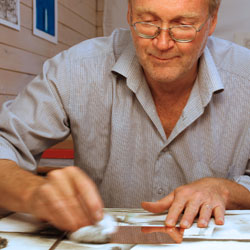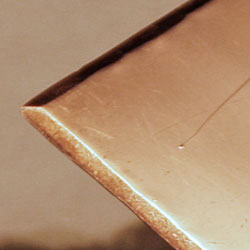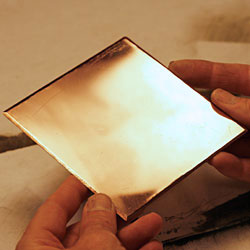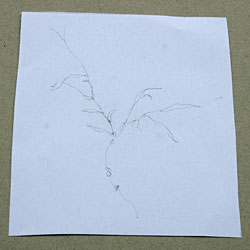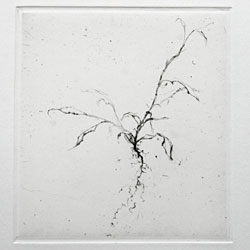 A work of art is emerging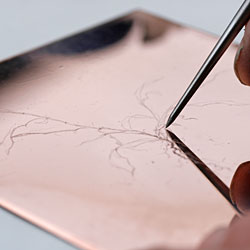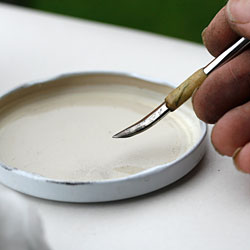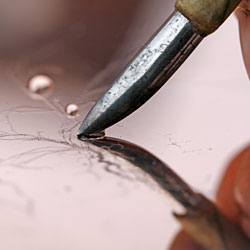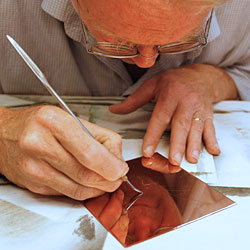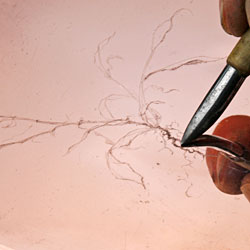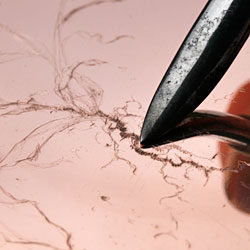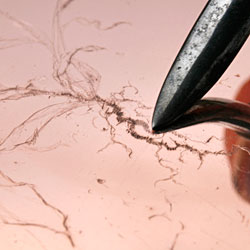 Good light is important for this precision work.
To get an even light and to avoid light reflections in the copper plate, a thin paper is placed in front of the lamp.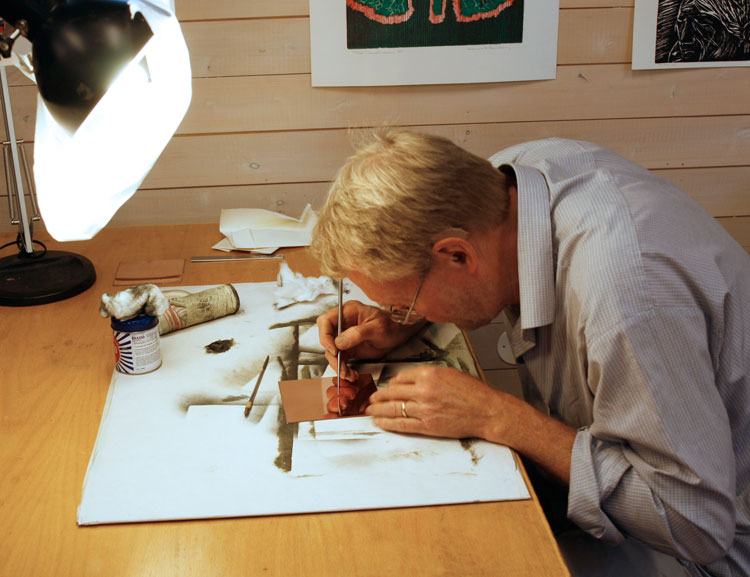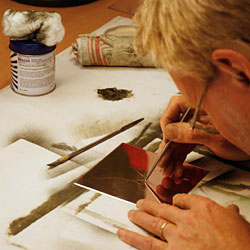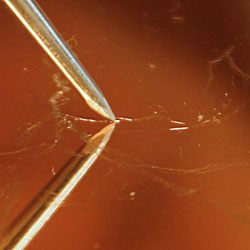 Preparation of the paper before proofing
The paper that Lars uses is called Somerset. The paper is made in the UK and consists of 100% cotton and is acid-free.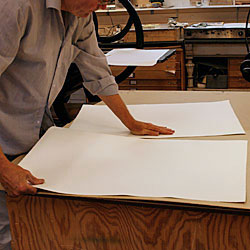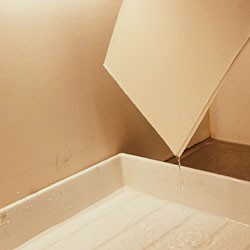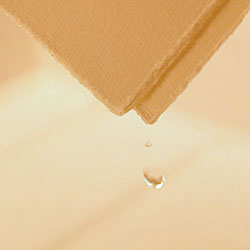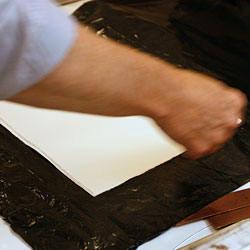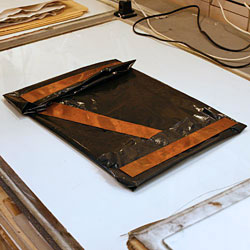 Staining of the copper plate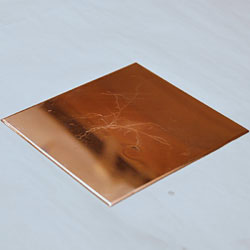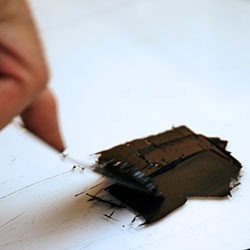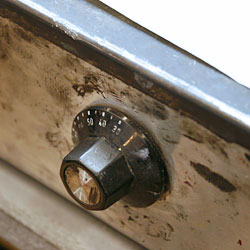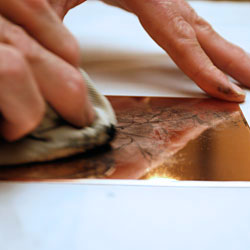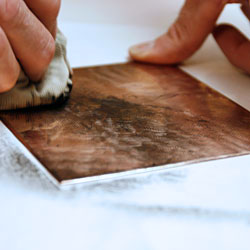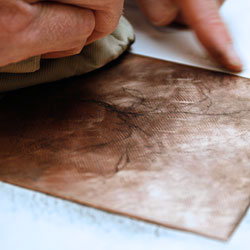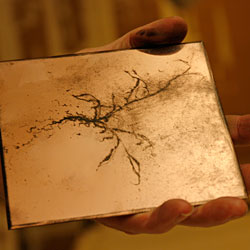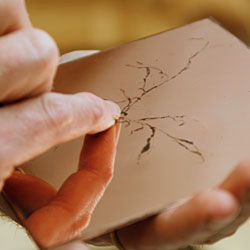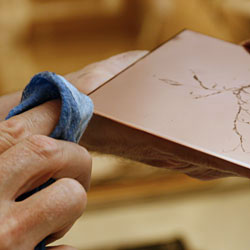 The third proof print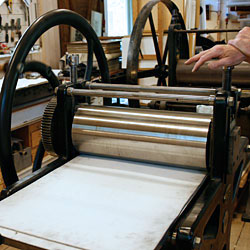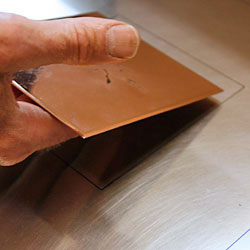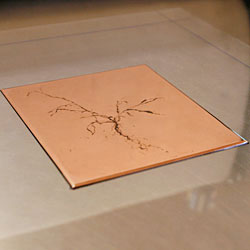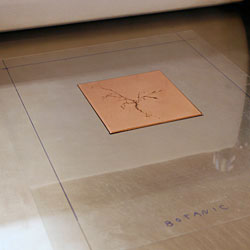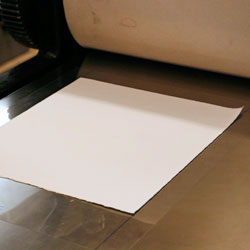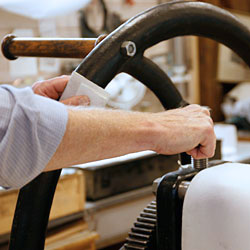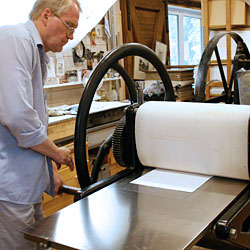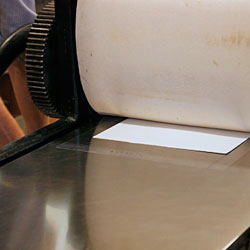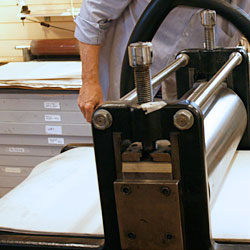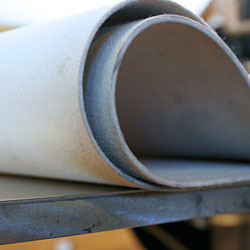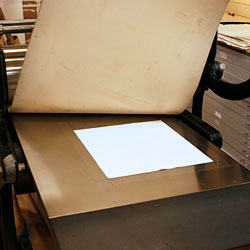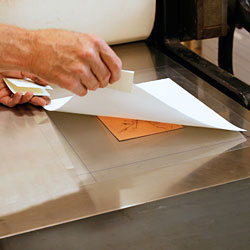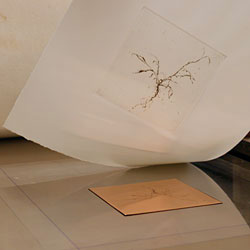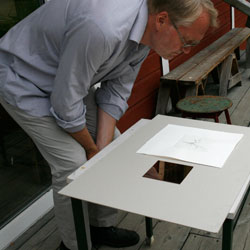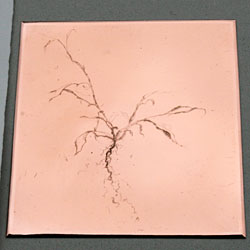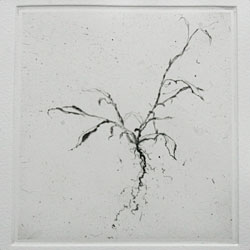 Detailed studies for comparisons between copper plate and print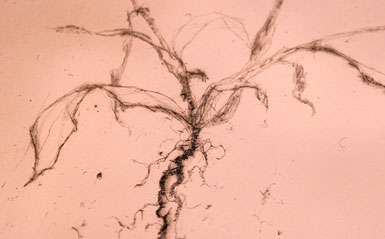 The edge of the copper plate gives a beautiful finishing edge when printed – view the following two pictures.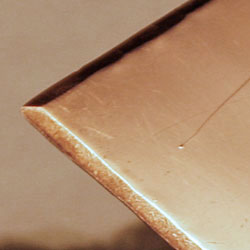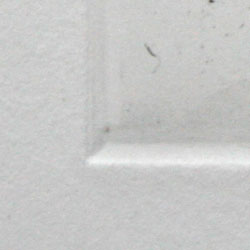 From the first proof print to the end result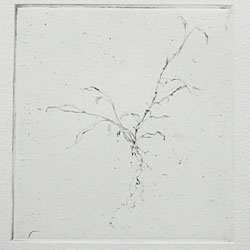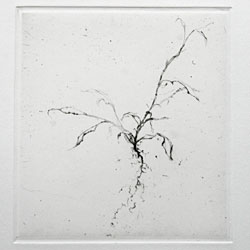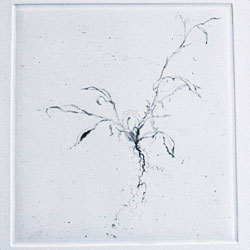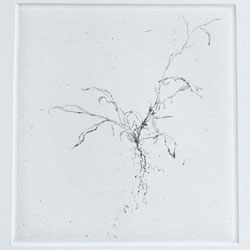 Drying the drypoints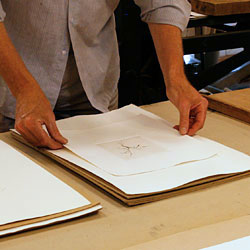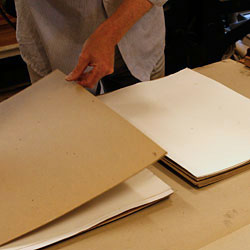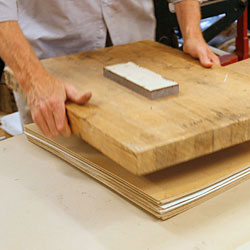 ---
More about the artist Lars Nyberg and the GG Print Studio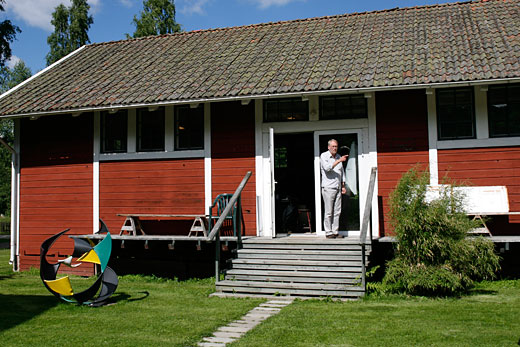 Christina Wallnér och Karin Norén
Enjoy Scandinavian Art
© Photo: Christina Wallnér, No WaIT AB
---
Read more about the printmaking technique drypoint